Park Place Dental Group
Dentistry & Cosmetic and Restorative
Dentistry located in Arts Section, Newark, NJ
Many people prefer to go to just one dentist for all their dental issues, even if it is dental implants. Even though some general dentists treat dental implants they are not trained to perform it. In our previous blog, we have explained, is it possible to have dental implants in Newark with periodontitis? However, only qualified implant dentist or periodontists undergo extensive training to provide good results.
---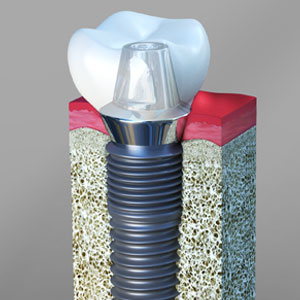 Who Is a Periodontist?
A periodontist is a dental specialist who treats gums and bones issues in your mouth. Periodontist in Newark is specialists in various treatments from oral inflammation, prevention, diagnosis, periodontal disease, and dental implants.
Dental Implants:
A little device that looks like a screw is inserted in the jawbone. This becomes the anchor for the replacement, called a crown. These crowns are custom-made to fit exactly on the tooth. They look very natural. But one reaps the benefits only if a periodontist in Newark performs the dental implant.
5 Things Periodontist in Newark Need to Perform Dental Implants:
Education and Training:

A periodontist in Newark, studies a four year bachelor's degree. Then a four year Doctor of Dental Medicine or Doctor of Dental Surgery is pursued from a certified dental school. Then, three years of formal training in the approved program of the American Dental Association (ADA) follows.

Fewer Risks:

This is the most important reason to pick an implant dentist in Newark for your dental implants. They are well-trained and well-qualified. The patient has the least chances of risks and complications whilst the treatment. Periodontists are experts in the gums and soft tissues of the mouth, so they can help you heal better after surgery. They also get the best cosmetic results.

Periodontists Have Experience With Surgeries:

Dental implants involve surgeries whilst placing the implant. And periodontists do it for a living and have hands-on experience.

Patients With Gum Disease Have to Consider a Periodontist:

Patients suffering from gum disease or periodontal disease have affected gum tissues and jaws. The patient ends up losing one or more teeth. It is very important for them to consider only a periodontist to perform dental implants near you in Newark procedure for them. The periodontist who is already treating them will be very familiar with the patient's mouth. This experience will help get better results.

Better Results:

Choosing a periodontist in Newark increases one's chance for success and good results. Periodontists know how to perform implant surgery using the most efficient and minimally invasive techniques. You would get better results with rapid healing. There is absolutely no chance of infection and failures.
Conclusion:
To choose a periodontist, search the internet for the best 'family dentist near me Newark' or 'oral surgeon Newark'. The top-rated dental clinic will appear in the search result. Consider Park Place Dental Group where Dr. Myung Hae Hyon, Dr. Lealon Robinson, DMD and Dr. Zalman Lewis DDS practices. Browse through the website of Park Place Dental Group for more information. Dial us at 973-732-3208 to have a conversation.