Park Place Dental Group
Dentistry & Cosmetic and Restorative
Dentistry located in Arts Section, Newark, NJ
Dental implants can fully restore as well as repair your smile. However, patients going for dental implants will need to have a proper oral health and be in a healthy condition before placing dental implants.
---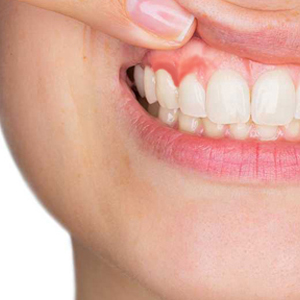 Patients with both periodontal issues and with missing teeth will have to first get periodontal issues fixed. So, fixing both implants and periodontitis is difficult. In our previous blog, we have explained what treatment does periodontists perform in Newark? Active periodontal disease can cause complications if your dentist tries to place implants without fixing the periodontitis issue.
Can Dental Implants in Newark Be Placed With Gum Disease?
For dental implants, a candidate has to be ideal in terms of oral health. He needs to have right bone mass to support the implant and healthy oral condition i.e. with no gum or tooth infection. So, what if the candidate is not ideal in terms of oral health? Your dental implant specialist will evaluate your oral health using X-rays to understand the condition of your tooth and gums.
Periodontal issue is a critical form of gum infection which can actually complicate the implant treatment. Gum diseases lead to gradual decay of bones and tissues thus making the implant susceptible to damage. Periodontal issues can affect the right placement of dental implants. Thus, the presence of periodontist in Newark will exclude you from getting an implant.
Treat Gum Disease Before Implant With Periodontist in Newark:
With a usual implant procedure, you need to have a sturdy jawbone which should have enough space and width to accommodate the implant. Your gum tissue should complement and surround your implant until final restoration. Gum diseases often dissolve your bone and tissue making the implant very fragile. So, if you have gum disease, you can head to the dentist for a soft tissue or bone graft. These are habitual and successful processes used by periodontist in Newark to cure your gum disease before placing implants.
A Smart and Successful Alternative:
The bone loss caused by periodontist leaves very little of strong bone to support dental implants. However, it is not that you can't be treated with traditional dental implants if you have severe gum disease. A proficient and experienced oral surgeon in Newark can always do this difficult job. In such cases, dentists use zygomatic implants. These are special types of dental implants which use cheek bone (zygomatic) to stabilize the dental implant instead of taking support of the jawbone. Zygomatic bones do not worsen with gum diseases. Zygomatic implants divert away from the jawbone and get implanted into the cheekbone.
Conclusion:
Perform a search on the internet with the keywords, "Dental Implants Near Me Newark". The results will display the name of Park Place Dental Group where Dr. Myung Hae Hyon practices. Dr. Myung Hae Hyon, an implant dentist, has been providing predictable and reliable results leaving the patients confident and happy. Visit our website of Park Place Dental Group or dial us at 973-732-3208 to learn more.