Park Place Dental Group
Dentistry & Cosmetic and Restorative
Dentistry located in Arts Section, Newark, NJ
Perfect white smile propagated by the media has enhanced the growing demand for teeth whitening procedures. Teeth whitening is one of the top most, popular and widely favoured cosmetic dentistry procedures. It offers a non-invasive, economical and quick way to provide you a dazzling and bright smile. Teeth whitening procedure is equally demanded by everyone. In our previous blog, our cosmetic dentist in Newark has explained the procedure of teeth whitening treatment. However, whitening treatments are designed to satisfy everyone regardless of their budget. Because it is available as both in-house treatments by medical professionals as well as over-the-counter kits.
---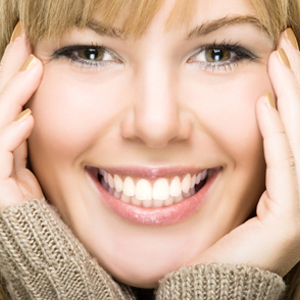 What is Teeth Whitening?
The procedure of teeth whitening involves the removal of any stains or pigmentation from the surface of the teeth. It restores them back to their natural bright color. With technological advancements, whitening procedures can produce long-lasting and efficient results.
The enamel loses its natural color due to tough stains and pigmentation.
Tooth Discoloration Also Varies Due to Various Reasons Like:
Excessive intake of coffee, tea, and red wine, or other alcoholic beverages. They contain an intense color pigmentation named chromogens that can stain teeth
Smoking or chewing tobacco
Damaged teeth due to trauma
Certain medical treatments and medicines can also cause discoloration
Age
Importance of Professional Teeth Whitening in Newark:
Comparatively, in-house teeth whitening procedures by cosmetic dentist in Newark are a safer and efficient option than over-the-counter procedures. Teeth whitening is a customized cosmetic dentistry procedure that is not for everyone. It also has some risks such as mild gum irritation and sensitivity etc.
How Long Does Professional Teeth Whitening in Newark Last?
There are various teeth whitening treatments. Their effects also differ in individuals lasting for a few months or even upto to three years. Those who frequently drink caffeine or alcoholic beverages won't be able to see the results in a long-lasting form.
Conclusion:
If you are looking forward to availing yourself with teeth whitening in Newark, reliable cosmetic and restorative dentistry solutions and require urgent dental care, you can approach Dr. Myung Hae Hyon and his team at the Park Place Dental Group. Dr. Myung Hae Hyon has experience and expertise in different fields of dentistry. Browse through our website to avail patient referral materials or to submit a patient contact form today. In order to know more about their services and packages, book an appointment right away. Contact us at 973-732-3208 right away to discover more.