Park Place Dental Group
Dentistry & Cosmetic and Restorative
Dentistry located in Arts Section, Newark, NJ
Maintaining teeth to keep it white forever is very difficult, especially if one is a regular coffee or wine consumer. Even if one takes proper care, food can stain teeth on a daily basis. Discoloured teeth can have a bad effect on your smile it can make one shy away from smiling and take a toll on one's self-confidence, self-esteem and more.
---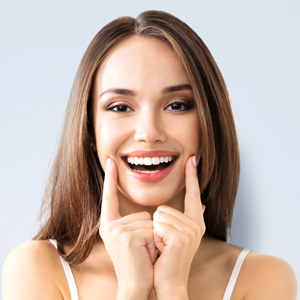 In our previous blog we have explained about 6 treatments to enhance a smile with cosmetic dentist in Newark. Having said that, teeth discoloration can be removed and the teeth can be made lighter and brighter with the help of a cosmetic dentist. Our cosmetic dentist offer finest teeth whitening treatment in Newark and has the highest success rate as well.
Cosmetic Dentist in Newark:
This is the dental sector that deals with improving the aesthetic qualities of the teeth, thus enhancing one's smile. Cosmetic dentists perform many different treatments to reform the alignment, shape, size, and shade of your teeth, providing you the smile you adored. The treatments provided by cosmetic dentist in Newark are dental veneers, dental crowns, dental implants and dental bonding. The most popular treatment is teeth whitening.
Teeth Whitening in Newark By Cosmetic Dentist:
Teeth whitening are called tooth bleaching. Thanks to today's technology, teeth whitening methods can remove the most stubborn stains on the enamel. The process is painless and can give instant results. Foods like coffee, tea, soda, and even smoking tobacco stains and discolors teeth.
The Procedure of Teeth Whitening Treatment:
Cosmetic dentists use products containing hydrogen or carbamide peroxide. This chemical reacts with oxygen, enters the enamel of the tooth and lightens the discolored enamel. Teeth whitening in Newark done at dental offices shows quicker and good results. It makes the teeth whiter in just 45 to 90 minutes. The time limit totally hinges upon the treatment and the extent of tarnishes.
An At-Home Alternative:
In some cases, cosmetic dentists do the procedure in-office and also provide an at-home teeth whitening procedure. A customized bleach tray and some whiting gels are given to patients to continue the process at home.
The Ideal Procedure of Teeth Whitening in Newark:
Having said that, a dentist performing the procedure is a lot safer than any over the counter products. At times, these over the counter products can cause other issues if the teeth are sensitive.
Another benefit is that the cosmetic dentist in Newark identifies signs and symptoms of damaged teeth or sensitive teeth and performs the treatment.
Is Teeth Whitening a Permanent Treatment?
Teeth whitening do have long-lasting effects if taken care of. Teeth easily get stained with food color.
Conclusion:
Get in touch with the best cosmetic dentist in Newark i.e. Dr. Myung Hae Hyon at Park Place Dental Group. Visit our website or call us at 973-732-3208 and schedule an appointment today.