Park Place Dental Group
Dentistry & Cosmetic and Restorative
Dentistry located in Arts Section, Newark, NJ
In today's times, people have become ultra-conscious of their dental health. It is important to undergo appropriate dental treatments to ensure your oral hygiene. There are some food items and drinks that lead to yellowing of the teeth and cause indelible spots, black marks and embarrassing stains. You can undergo teeth whitening to look easy on the eyes and get some respite from discolored teeth.
---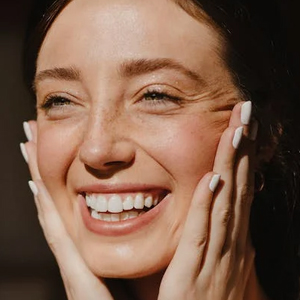 Moving on, the benefits of teeth whitening are aplenty. It improves oral hygiene by leaps and bounds and keeps infections or dental issues at bay. The teeth whitening procedure brings a sparkle to your teeth, enhancing your dental aesthetics, and self-esteem. In our previous blog, we have explained 3 reasons to get teeth whitening after gum disease in Newark. However, with a set of healthy and white teeth, you can get rid of your inhibitions and be confident while striking conversations with others.
Importance of Teeth-whitening Treatment in Newark:
Achieves Results in a Hour-long Treatment:

A cosmetic dentist in Newark conducts the procedure for an hour using the best of the bleaching gels and teeth whitening agents.

The teeth whitening procedure lightens up the teeth by eight shades. Professional teeth whitening is better than home remedies because of the sophistication of work.

Help You Look Pleasant and Pretty:

Numerous people drop by the dental offices to get professional teeth whitening done to look easy on the eyes. Before special occasions, soirees and high-profile functions, people want to look their best so that they can effortlessly conduct conversations with others. They opt for the procedure as it helps them revive their confidence and be in the center of attraction.

If people already have straight teeth, then the teeth whitening procedure is an icing on the cake.

Protects the Teeth:

The procedure with the general dentist near you in Newark protects against infections and oral issues. With a professional teeth-whitening procedure, individuals can keep all dental problems such as tooth cavities, carries, bleeding gums and tooth aches at bay.

Several diseases arise because of improper oral hygiene. Brushing the teeth, scraping the tongue and rinsing the mouth keeps germs away and does not allow the build-up of bacteria.

Timely teeth whitening treatment can prevent issues such as tooth sensitivity and gum irritation.

Summing it up, the teeth whitening procedure is highly sought-after by folks of all ages. It provides them with a set of healthy and white teeth. Investing in this professional treatment is worthwhile. However, one must ensure to go for the procedure at the right time.
Conclusion:
To avail the best teeth whitening in Newark, visit Park Place Dental Group, led by Dr. Myung Hyon. The panel of dentists knows their job extremely well. They leave no stone unturned in providing the patients with the best treatment.