Park Place Dental Group
Dentistry & Cosmetic and Restorative
Dentistry located in Arts Section, Newark, NJ
The field of dentistry has several branches with different professionals that have specialized in maintaining your oral health. A dentist is a medical professional who has undergone specialized training in the treatment and prevention of any general dental diseases. On the other hand, there are specialized dentists called periodontists who perform niche dental procedures. But, why are periodontists so important? What differentiates an oral surgeon from a periodontist in Newark? Read on to find out!
---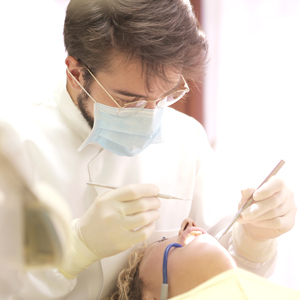 Who Are Periodontists?
Periodontists are dentists who have specialized in performing oral dental surgeries. Unlike dentists, a periodontist in Newark spends three additional years of learning in dental schools. Periodontists keep themselves updated with all the latest techniques in the field of dentistry. They are used to dealing with gum diseases. They are trained to perform several cosmetic dental procedures, and gum diseases as well.
Who Are Oral Surgeons?
Most of us synonymously use periodontists and oral surgeon in Newark since both of them closely deal with performing oral dental procedures. Now that we have understood the meaning of periodontist, let's understand the meaning of an oral surgeon.
Oral surgeons hold the responsibility for performing various surgical procedures that help to prevent the occurrence of any diseases or deformities in the face, jaw or mouth region. Most oral surgeons help in performing teeth removal, cancerous tumors, fix injuries and birth defects. They also undergo additional training and specialization and are even licensed to administer anesthesia.
What Treatments Does a Periodontist Perform in Newark?
In most cases, periodontists perform a wide range of functions that include:
Root Planning and Scaling:

The periodontist in Newark, perform this treatment to remove bacteria, tartar and plaque. They polish the roots entirely to ensure that no germs or plaque gets accumulated on them in the future.

De-Debridement:

During this treatment, the periodontist in Newark help to remove the damaged tissues in the mouth.

Surgical Treatments:

In addition to that, periodontist in Newark perform several surgical treatments like gum diseases, replacing a lost, broken or chipped tooth with implants and deep cleanings.
Conclusion:
Now that you know everything about periodontist in Newark and the functions they perform, it's your call to choose between a periodontist and an oral surgeon! If you are suffering from dental issues that have affected your gums, it is time for you to consult a periodontist like Dr. Zalman Lewis or an oral surgeon like Dr. Lealon Robinson at Park Place Dental at the earliest. If you live in Newark, visit Dr. Myung Hae Hyon at Park Place Dental and obtain a general evaluation of your dental health right away! Visit our website or call us at 973-732-3208 and schedule an appointment today.