Park Place Dental Group
Dentistry & Cosmetic and Restorative
Dentistry located in Arts Section, Newark, NJ
A smile is an influential asset, but only a few feel confident enough to show it off. However, with the advancements in modern dentistry, an oral surgeon in Newark can drastically improve the aesthetics of your smile and elevate your self-confidence and quality of life over a few dental visits. In a previous blog post, we discussed 5 reasons you would see an oral surgeon. However, in this blog post, we will understand how can an oral surgeon improve my smile.
---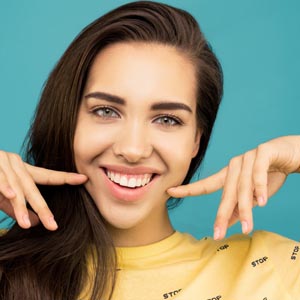 Whether you need braces or implants, an oral surgeon can enhance the appearance and function of your teeth, leaving you with a stunning and healthy smile. Read on to learn more about the procedures provided by your experienced oral surgeon.
What Can an Oral Surgeon Do for Me in Newark?
Correcting Misaligned Teeth:
An oral surgeon in Newark can correct misaligned teeth through multiple orthodontic procedures such as braces, Invisalign, and retainers. Misaligned teeth can cause bite and speech problems, impacting one's confidence and self-esteem. Orthodontic treatments can help align the teeth, resulting in a more beautiful and functional smile.
Teeth Whitening:
Due to smoking, aging, and consuming certain foods and drinks, your teeth can become discolored over time. Oral surgeons can provide teeth whitening treatments that effectively remove stains and discoloration, resulting in a brighter, youthful-looking smile.
Dental Implants:
Missing teeth can significantly impact a smile's appearance and oral health. An oral surgeon and implant dentist in Newark can perform dental implant surgery, which involves placing artificial teeth into the jawbone to replace missing teeth. Dental implants can appear and function like natural teeth, resulting in a more natural-looking smile. So look for dental implants near me in Newark for this state-of-the-art procedure if you suffer from missing teeth.
Gum Contouring:
Excessive or uneven gum tissue can make teeth appear too small or too large, resulting in an unbalanced and unattractive smile. Oral surgeons can perform gum contouring procedures, which involve removing or reshaping your gum tissue to create a pleasing smile you cannot stop flashing.
Transform Your Smile with Our Oral Surgeon in Newark:
If you are dissatisfied with the appearance of your smile, an oral surgeon can help. Contact our reputable team at Park Place Dental Group. Book an appointment with Dr. Myung Hyon immediately to begin your journey to the perfect smile.
A beautiful and confident smile is just an appointment away! For more information, browse through our website or call us at 973-732-3208 right away.