Park Place Dental Group
Dentistry & Cosmetic and Restorative
Dentistry located in Arts Section, Newark, NJ
Teeth whitening has become a popular cosmetic dental procedure in recent years, and many cosmetic dentists in Newark offer this treatment. With this quick and straightforward method, you can brighten your smile and gain more confidence. However, if you have periodontal disease, achieving the desired teeth whitening results may be more challenging. In a previous blog post, we discussed what are the facts of periodontitis disease. However, In this blog post, we will explain what periodontal disease is, how it can impact your teeth whitening outcomes, and what you can do to overcome this issue with the help of a cosmetic dentist in Newark.
---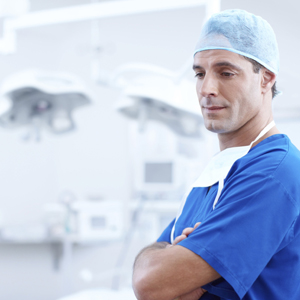 Impact of Periodontal Disease on Teeth Whitening in Newark:
Periodontist in Newark, also known as gum disease, is a common condition that affects the gums, teeth, and bones that support them. It starts with plaque buildup, which can lead to inflammation and infection. Symptoms include:
Bleeding gums
Loose teeth
Bad breath
Swelling
Tooth loss
Headache in some cases
Not only can periodontal disease be painful and unsightly, but it can also affect your overall health by increasing your risk of heart disease, stroke, and diabetes. So, how does periodontal disease affect your teeth whitening results?
If you have sensitive teeth or gums, teeth whitening products can cause discomfort or pain.
Periodontal disease causes staining and discoloration of your teeth, and it can be more difficult to achieve the desired whiteness with products like whitening toothpaste or strips.
If you have a recession of the gums, exposing the roots of your teeth, whitening products may not achieve uniform results across all of your teeth.
Improving Teeth Whitening Results with Periodontal Disease Treatment:
Fortunately, there are ways to improve your teeth whitening results in Newark even if you have periodontal disease. The first step is to address the underlying problem by seeking treatment for your gum disease. This may involve:
Deep cleaning
Scaling and root planing
Gum surgery
Once your gums are healthy, you can begin to whiten your teeth using a variety of products and techniques. Your dentist can also assess whether you are a candidate for other cosmetic procedures, such as veneers or bonding, to enhance your smile further.
Find the Best Essex County Dentist in Newark:
Periodontal disease can affect the results of your teeth whitening treatment, but it doesn't have to prevent you from getting the treatment altogether. By addressing the underlying issue and working with your dentist to develop a customized treatment plan, you can achieve a brighter and healthier smile. All you need is some patience and perseverance, so you can enjoy a more confident smile for years to come. Contact our leading and patient dentist, Dr. Myung Hyon Park, and his team of experienced professionals in Essex County, Newark, to learn more about periodontal diseases. For more information, browse through our website or contact us at 973-732-3208 right away.