Park Place Dental Group
Dentistry & Cosmetic and Restorative
Dentistry located in Arts Section, Newark, NJ
---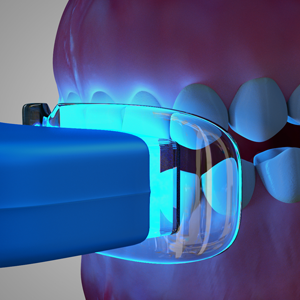 Is Teeth Whitening in Newark a Risk Free Procedure?
Although the process of teeth whitening is uncomplicated, it is not devoid of risks. Teeth whitening may even hurt at times. This is especially true if your teeth are sensitive. Such risks usually are very alive when you employ home kits. That is why it is preferable to get your teeth whitened by a cosmetic dentist in Newark.
Does Teeth Whitening in Newark Have Side Effects?
Many people normally do not experience any adverse effects from teeth whitening. However, your cosmetic dentist in Newark will take you through the pros and cons before starting the treatment so that you are aware of what is in store. They will make you understand that there will be sensitivity to hot and cold food and drinks, and the whitened teeth may feel a slight electric shock.
This does stop before 48 hours of teeth whitening in Newark, and your cosmetic dentist will use desensitizing products such as gel or toothpaste to help treat sensitive teeth. If discomfort still persists or if you observe other unexpected side effects after this, you should communicate with your dentist immediately by scheduling an emergency appointment.
Are There Any Dangers of Teeth Whitening?
If the treatment is done in a dental office or using a take-home kit under the guidance of a cosmetic dentist in Newark, the risk of teeth whitening will be greatly reduced. Do remember that beauty salons are not qualified to whiten teeth.
Dangers of Improper Teeth Whitening:
If teeth whitening in Newark are not done by a professional, there can be many risks and oral issues such as inflammation in the pulp of teeth that is cracked or exposed to dentine. Burning sensation or irritation if the gel touches gums and eyes is a possibility. At times, if the product is swallowed it can lead to bleeding of distension in the stomach and throat.
Follow a Cosmetic Dentist's Advice:
The treatment will stay longer if done by a professional. If proper advice is followed, the color of the teeth can be maintained. This includes avoiding eating and drinking deep-coloured food like red wine, coffee, tea and tomato sauces, using a straw to avoid strong coloured liquids coming in direct contact with the front teeth, letting go of smoking and making regular visits.
Conclusion:
If you are searching for teeth whitening in Newark and searching for the best dental office where you can perform teeth whitening, consider Park Place Dental Group where Dr. Myung Hae Hyon practices. Visit our website of Park Place Dental to gather more information about the services offered. For more information call us at 973-732-3208 to have a conversation right away.