Park Place Dental Group
Dentistry & Cosmetic and Restorative
Dentistry located in Arts Section, Newark, NJ
Every person has the right to don a beautiful and radiant smile. At the dental office of Dr. Myung Hyon, Park Place Dental Group, patients can seek the best dental implant treatment. He has earned recognition as the best implant dentist in Newark and has served the communities with the best dental care. Here are certain points as to why dental implant treatments should be hand-picked to solve the issue of lost or missing teeth.
---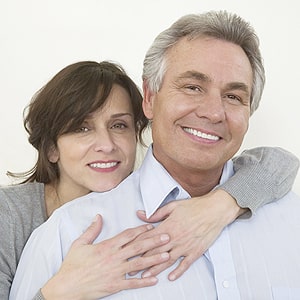 Why Dental Implant Near You in Newark Be Hand-Picked?
Here are some of the reasons that will help make a well-informed decision when planning to Implant Dentist in Newark.
1. Get Radiant Smile:
Many Patients think teeth whitening treatment in Newark gives radiant smile. But, if you have lost your tooth due to an accident, injury, disease, or an age-related factor, do not let this problem mar your beautiful smile. You can get dental implant treatment near you in Newark that looks like original teeth and enable you to smile carefree. The implant solidly attaches to the jaw bone and gives you a perfect look for years together.
2. Durable Tooth Replacements:
When looking for a suitable tooth replacement treatment, your search comes to an end with dental implants. It is a dependable and long-lasting solution for a brilliant smile and oral health.
3. Bone Loss Prevention:
After a certain age, people start experiencing bone loss once they lose their teeth due to any reason. This loss of bone tissue can be controlled and prevented with implants taking the natural teeth' place. The jawbone gets ample support from the implants, which results in excellent bone health.
4. Natural Teeth Safety:
It is important to note that opting for an implant dentist in Newark for dental implant treatment does not weaken the adjacent teeth. On the contrary, it keeps the adjacent teeth in perfect health with the support of implants. Thus, loosening of adjacent teeth is avoided.
5. Easy Maintenance and Care:
Dental implants need as much care as natural teeth. Thus, the patients need not do anything extra to care for their implants. Periodic brushing added with flossing is necessary to retain them. Regular dental hygiene ensures the durability of implants. It also lessens the possibility of oral inflammation.
6. Affordable Treatment:
The dental implant treatment is not too expensive and is a perfectly suitable treatment option to replace lost or missing teeth.
Visit Our Implant Dentist in Newark:
If you have lost your teeth for any reason, you can always reach out to Dr. Myung Hyon, an eminent dentist at Park Place Dental Group, by searching "Dental Implants Near Me Newark" in Google and get the dental implant treatment done. It will help you enjoy a beautiful and genuine smile.