Park Place Dental Group
Dentistry & Cosmetic and Restorative
Dentistry located in Arts Section, Newark, NJ
When we grow older, our teeth enamel's outer layer wears out revealing another layer containing dentin in the teeth. During the course of aging, stains from wear-and-tear and tartar can dim the teeth' color. But these harms can be overcome by opting for popular alternatives such as whitening kits to whitening strips. But choosing teeth whitening in Newark with a special dentist like Dr. Myung Hyon at Park Place Dental Group is the most endorsed solution. Read on to gather more information regarding teeth whitening.
---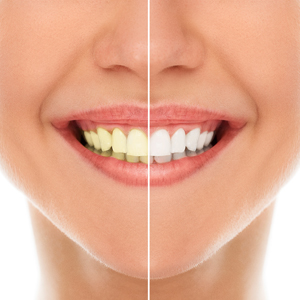 Facts About Teeth Whitening Treatment in Newark:
1. Damage:
Abusing your teeth affects them adversely. But teeth whitening in Newark is a safe procedure. The process is performed by a seasoned dental practitioner like Dr. Myung Hyon. It employs active ingredients to open the pores in teeth and lift discoloration. After the session, natural remineralization and rehydration of the teeth occur.
2. The Device Used:
A teeth whitening tray that is genuinely personalized will ensure consistent coverage of every tooth whether straight or crooked. They reduce the chances of inconsistencies enabling you to maintain your beautiful smile.
3. The Cost:
Personalized whitening trays offered by cosmetic dentist in Newark come with high charges. This is due to the chair time, cost of manufacturing it in a laboratory, handwork and multiple appointments.
4. Sensitivity:
All of us possess sensitive teeth. This is a consequence of a narrow enamel, damaged or chipped teeth or genetics. It is usual to have sensitivity after a teeth whitening procedure. It becomes dehydrated for the present. This brings down their ability to isolate the nerves from temperature changes. Sensitivity will cease to exist after twelve or thirty-six hours post-whitening.
5. Relying on Laser:
UV light works by quickening the whitening gel's capacity to act. This process is controlled by the FDA. It is provided under the charge of a dentist. The results are visible quickly in the process. But this is not advocated if you have sensitive teeth. The results are non-permanent as well.
6. Instant Gratification:
There is no product that can create astonishing results within a few hours. Patience is needed. Each session with the dentist will remove years of accumulated stain slowly. Once the stains are gone, it is effortless to maintain them.
Conclusion:
If you are looking for a Teeth Whitening Treatment in Newark, consult Dr. Myung Hyon at Park Place Dental Group. For more information call us at 973-732-3208 and schedule an appointment today.