Park Place Dental Group
Dentistry & Cosmetic and Restorative
Dentistry located in Arts Section, Newark, NJ
If you are suffering from a missing tooth problem and have been ignoring this for a long time, then there are high chances that you might develop teeth infection, gum decay, root injury, etc. So, it's always advisable to get your missing teeth issue sorted out. In our previous blog, we have explained how to approach an oral surgeon in Newark to perform dental implants? However, the best way for resolving this issue is through dental implants near me. It's not like a crown or a veneer, this is a surgical procedure to place an artificial tooth just like your natural one. Read on to discover more about dental implants.
---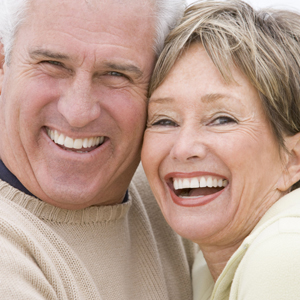 Dental Implant Surgery in Newark Hinges on Certain Prerequisites Like:
Your jawbone health

Your overall oral health

Other medical conditions of your body

The age of your damaged teeth

How many teeth of yours are missing

Your gum health
Understanding Dental Implants Near You in Newark:
Dental implants are the replacement teeth for your missing ones. These offer a robust foundation for permanent replacement teeth or removable one. The artificial teeth look exactly similar to the permanent teeth. It's a surgical process where an implant dentist in Newark will replace your roots with metals. Screws are employed which will substitute damaged or lost teeth with artificial ones. These look and function almost like your real ones.
Centrality of Dental Implant Placement:
Dental implant placement comes with the following benefits:
Easier chewing and eating patterns

Improved speech

Better appearance

More self esteem

Sustained oral health

Durable implant treatment for a long time
Why an Oral Surgeon?
Since this is a surgical procedure, dental implants should always be executed by an oral surgeon in Newark with years of expertise and experience. An oral surgeon with good proficiency in dental implants can do the best treatment for you. A well-known oral surgeon can ensure safe implant surgery and ensure that it heals well and blends well with your jawbone.
To Prevent Damages During Dental Implants:
Also, an expert can only ensure that you do not develop any root infection or any damage at the surgery site. Nerve damage, or any sort of injury to surrounding bone structure can affect dental implant healing. So, always go for a periodontist in Newark who understands your oral health for the implant and does the surgery with accuracy and guides you for post surgery cure.
Conclusion:
To avail the finest dental implants near you in Newark, visit Dr. Myung Hae Hyon or Dr. Lealon Robinson or Dr. Zalman Lewis at Park Place Dental. Dr. Myung Hae Hyon and his colleagues have years of experience in this field. Browse through our website of Park Place Dental to gather more information. Call us at 973-732-3208 to arrange for an appointment.