Park Place Dental Group
Dentistry & Cosmetic and Restorative
Dentistry located in Arts Section, Newark, NJ
A periodontist specializes in safeguarding, conducting diagnoses, and treating patients suffering from periodontal disease. A periodontal disease is a form of persistent inflammatory disease. Supporting bone and jaw are adversely affected as a consequence. In our previous blog, we have explained about 5 things periodontists need to perform dental implants in Newark. However, if you show any symptoms of periodontal diseases, approach Dr. Myung Hae Hyon at Park Place Dental Group right away.
---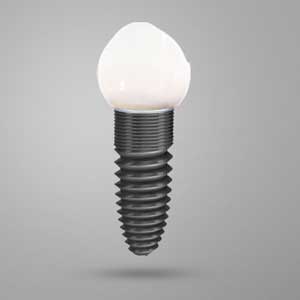 Dental Implants and Periodontist in Newark:
Periodontist in Newark handle complex dental discomforts and do dental implant placements. They are specialized in carrying out dental implants without any complications. The dental implant procedure infuses the metal structure into the jawbone. They also provide their services in challenging cases of implants, root surface debridement, treatment related to oral inflammation as well as cosmetic periodontal treatments.
Dental Implants and Oral Surgeon in Newark:
Oral surgeon in Newark examines the targeted area that is considered for a dental implant. They provide an assessment of the severity and complexity of the patient's condition. Dental implant placements can be a great replacement for missing teeth. This is because they look very realistic as a natural tooth and are fused into the bone structure. If bone grafting is required, oral surgeons take part in them as they specialize in performing the procedure.
How Do Dental Implant Placements Function?
Unlike dentures that are removable false teeth, dental implants are a more effective dental surgery. Our implant dentist performs dental implants near you in Newark that are infused in the missing tooth root jawbone after a series of surgeries. Meanwhile, bone grows surrounding the dental implant and helps to hold the implant, dental bridge, or dentures in place. Dental implants are closely infused with the soft tissues and hard tissues in the mouth.
Types of Dental Implant Placements:
Endosteal (in the bone)
Subperiosteal (on the bone)
Major Requirements for Dental Implant Placement:
The patient must have a healthy and fully grown jawbone.
Must not have any form of chronic gum disease.
Must not have conditions that can potentially hamper the healing of the bone.
The patient must have enough jawbone to support the dental implant.
Must have good oral health and hygiene.
Potential Risks of Dental Implant Placement:
Severe infection.
Inflammation surrounding the implant.
Nerve damage.
Sinus.
Conclusion:
Approach an oral surgeon to affix your dental implants or consult a periodontist for the same. It depends upon the practitioner's previous experience with the procedure. If you are looking for an implant dentist in Newark and urgently require dental care, approach Dr. Myung Hae Hyon at Park Place Dental Group right away. Dr. Myung Hae Hyon has exceptional knowledge in all aspects of general dentistry. To know more about the services offered by Park Place Dental Group, browse through their website. To schedule an appointment at Park Place Dental Group, please contact us at 973-732-3208.