Park Place Dental Group
Dentistry & Cosmetic and Restorative
Dentistry located in Arts Section, Newark, NJ
Don't we all long for a beautiful pearly-white smile? However, from our morning coffee to sipping wine in the evening, there can be quite a few things that we consume every day that can stain our teeth and cause discoloration.
As you start researching different options on teeth whitening in Newark, here's one question you will ask your dentist 'Is Teeth Whitening Safe?' Well, the answer to that is YES, it is safe! If you are looking for teeth whitening, visit Dr. Myung Hyon, a renowned cosmetic dentist at park place dental group. He explains the treatment process and essential facts about teeth whitening in Newark.
---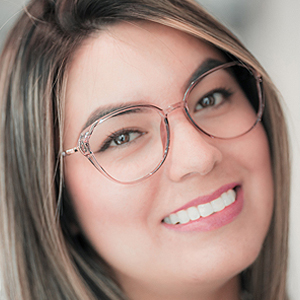 Millions of Americans undertake teeth whitening treatments every year. The American Dental Association has permitted teeth whitening treatments are highly safe and effective options. There does also exist a sense of caution with every treatment. It holds good for teeth whitening in Newark too. There is a possibility for the occurrence of some minor issues like teeth sensitivity, irritation of the gums and can also have a slight impact on any dental restorations that you have undergone before.
You might now ask us, how do I whiten my teeth safely? Our cosmetic dentist in Newark Dr. Myung Hyon, highlights the following steps that can help you undertake a safe teeth whitening treatment.
4 Steps for Safe Teeth Whitening in Newark:
1. Choose The Right Cosmetic Dentist:
The first step for you is to choose the right cosmetic dentist in Newark. At park place dental group, our expert team of cosmetic dentists will examine your teeth and understand your dental history. It will give you a clear picture of your oral conditions before you start your teeth whitening treatment in Newark.
2. Look For The ADA Authorization:
Once you have chosen your cosmetic dentist to undertake the teeth whitening treatment in Newark. It is important for you to identify if your dentist is authorized by the American Dental Association to undertake teeth whitening treatments.
3. Undergo the Teeth Whitening Treatment
At this stage, your dentist will ask you to undergo a series of steps in order to undertake the teeth whitening treatment in Newark. The procedure involves a lot of steps that are spread over a few sessions and lasting a couple of hours. However, you must remember that it is neither painful nor an uncomfortable treatment. In just a few hours, you will come up with shiny white teeth!
4. Follow All The Instructions
Once the treatment is done, it is important for you to follow all the listed instructions. Have a fixed dental routine and stay in touch with your dentist.
Ready for Your Smile Makeover With Cosmetic Dentist in Newark?
Are you looking for a teeth whitening treatment? Our cosmetic dentist provides the best teeth whitening in Newark. It's time to pamper yourself with a perfect shiny smile. For more information call us at (973) 732-3208 and schedule an appointment today.