Park Place Dental Group
Dentistry & Cosmetic and Restorative
Dentistry located in Arts Section, Newark, NJ
No one will want a stained tooth which can stand in the way of your beautiful smile. Tarnished teeth are so embarrassing for the individuals and others around him. So, teeth whiteners come as a rescue in this situation. For teeth whitening, you can head to the nearest dental clinic or can do it yourself. In our previous blog, we have explained about 5 amazing benefits of professional teeth whitening in Newark. However, multiple teeth-whitening products can be handpicked from the stores. But the results may vary.
---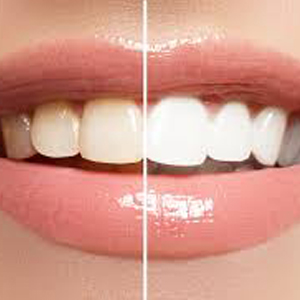 3 Different Teeth Whitening Treatment in Newark:
Over-The-Counter Solution:

You can go for over-the-counter teeth whiteners. They contain whitening elements like carbamide peroxide or hydrogen peroxide. They are available in forms like whitening gels, toothpastes, pens and strips. They whiten the surface of the enamel and also whiten your teeth by a few shades.

Professional Teeth Whitening:

Professional teeth whitening in Newark results in dramatic improvement in teeth color. You can visit a new dentist or ask your dentist for take-home whitening options available. When dental professionals perform your teeth whitening, they use stronger bleaches. Your dentist supervises the change in color of your teeth while treating till you achieve your desired shade. Based on your particular requirements, the dental practitioner can offer bespoke whitening treatment.

Toothpastes and Polishes:

You can use toothpastes and polishes as a solution as well. These toothpastes do not impact your enamel color. They always scrub away some light stains revealing a brighter smile.
When Do You Use Dental Crowns?
However, if you have crowns, then can an individual still opt for whitening? Well, it's not always easy. Dental crowns in Newark are placed when the teeth have started decaying and have reached a point where it has weakened. This can result in a painful infection which adversely strikes your tooth roots. This discomfort can be relieved through root canal treatment where infected tissue is removed and then the hole is filled. After this, a dental crown is placed over the infected tooth.
The Problem of Whitening Your Crown:
So, why are teeth whitening over crowns not easy? Dental crowns in Newark are crafted out of materials like gold, ceramic, stainless steel, porcelain or resin-based substances. These all pose problems during whitening because these chemicals do not gel well with the crowns as they do with your natural teeth. If you try whitening the crown, it might not change its color.
However, it's an undeniable fact that crowns are whiter than your natural teeth. Your teeth gradually pick up stains, while your crown doesn't. Dental crowns won't discolor like your enamel.
Conclusion:
If you are looking for teeth whitening and you require the finest dental practitioner, consider Dr. Myung Hae Hyon at Park Place Dental Group. One needs a skilled cosmetic dentist in Newark to affix the dental crown as well. Browse through the website of Park Place Group to gather more information about the services provided right away. Dial us at 973-732-3208 to arrange for a consultation.