Park Place Dental Group
Dentistry & Cosmetic and Restorative
Dentistry located in Arts Section, Newark, NJ
Everyone desires to have an alluring and bright smile. A nice appearance not only helps to boost self-confidence. But it also delivers a good and positive impression. In our previous blog, we have explained, are teeth whitening in Newark a risk-free procedure? However, improved appearance can make us feel positive about ourselves and our self-worth. Self-esteem also impacts our way of life.
---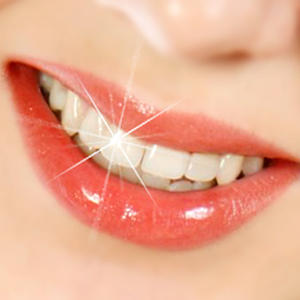 The Positives of Professional Teeth Whitening in Newark
Professional cosmetic dentistry services can provide safe and prolonged teeth whitening solutions. Teeth whitening treatment in Newark is economical, quick and safe and produces intended results when compared to at-home solutions.
The Negatives of At-Home Teeth Whitening Products:
Over the past few years, countless teeth whitening in Newark products have gained prominence through e-commerce websites and stores. Despite spending a huge amount of money, consumers are still not satisfied with their smiles. Various in-house teeth whitening kits can provide temporary gratification. But it is often not a safe and long-lasting alternative.
5 Amazing Benefits of Professional Teeth Whitening in Newark:
Assured Results:

As per the scientific studies, it is proven that our smile is one of the pivotal elements that attract people. Also, a brighter and white smile can create a positive resonance during such meetings. Professional teeth whitening in Newark enhances the above qualities by providing assured results.

No Potentially Harmful Bleaching Agents:

In-house teeth whitening kits can contain a 10% carbamide peroxide bleaching agent. It can cause discomfort, the sensitivity of the tooth, gingival irritation. If swallowed it can cause vomiting, stomach, irritation of the throat. It is not a safer alternative than professional dental care.

The Safety Factor:

Professional teeth whitening is a quick, affordable, safe, and long-lasting alternative. Without proper measures, many treatments can cause severe damage to gum and tooth enamel. In-house home kits may not always be safe or free of harmful chemicals. During such steps, our cosmetic dentist in Newark ensures total safety and safe procedure.

Maintain Your Youthful Looks:

A bright and white dazzling smile can also ensure a youthful appearance. It can minimize fine lines or wrinkles and give a youthful look.

Trace Potential Health Hazards:

In a broader spectrum, overall oral hygiene and proper care of oral health must be a top priority. Poor oral hygiene can lead to severe health hazards such as cancer, cardiac arrest, extreme cases even death. Poor dental hygiene can also lead to diverse cognitive issues and diseases in the future. In order to have a healthier and whiter tooth, one must opt for professional dental care to avoid potential hazards. Professional teeth whitening in Newark is usually non-invasive and painless.
Conclusion:
If you are looking for a seasoned cosmetic dentist in Newark for dental care or for teeth whitening or dental braces, approach Dr. Myung Hae Hyon at Park Place Dental right away. Dr. Myung Hae Hyon has exceptional knowledge in all the spheres of dentistry. To know more about their services, browse through their website. Schedule an appointment at Park Place Dental by calling us at 973-732-3208.