Park Place Dental Group
Dentistry & Cosmetic and Restorative
Dentistry located in Arts Section, Newark, NJ
Optimum oral health is pivotal for your overall wellness. And your gums play an essential role in the upkeep of oral health. Gums protect the root from bacteria exposure and hold the tooth in place. In our previous blog, we have explained the difference between oral surgeons and periodontists in Newark. However, If gums are infected, it may cause tooth loss. Hence, visiting a periodontist on a regular basis is crucial for healthy teeth. Read on to know more about periodontists below.
---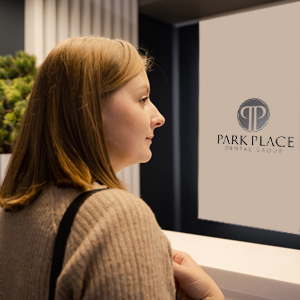 What Does The Periodontist Do?
They are dental professionals who specialize in diagnosis, treatment, and prevention of chronic gum disease and placing the dental implant. A periodontist undergoes three more years of training post their graduation. A general dentist may refer you to a periodontist when you need a specific type of treatment related to gum or implant.
Treatments Periodontist in Newark Perform to Upkeep Your Oral Health:
A periodontist treats those patients suffering from or displaying indications of periodontal disease. There are various treatments related to gum disease that a periodontist performs, like.
Scaling:

This involves cleaning the roots to clean tartar, plaque, and bacteria. It is followed by polishing the roots to make it difficult for plaque or tartar to accumulate.

Exterior Root Debridement:

A periodontist performs surgery to remove damaged tissues from the mouth.

Various Surgical Procedures:

There are various surgical procedures that are related to gum disease. Deep cleaning and substitution of a missing tooth with an implant are included in this category.
3 Reasons You Need to Consult a Periodontist in Newark:
Receding and Bleeding Gums:

When your teeth start to appear longer, you might be having early symptoms of gum disease. The bacteria can damage the gum and tissues. This causes gums to shrink. And, if your teeth bleed while brushing it will also result in gum shrinking. Flossing or eating will get difficult if you have inflamed gums because of periodontal diseases.

Foul Smell and Swollen Gums:

Bad breath is an indicator of bacteria lodging in the gums. And this could be because of the infection causing gums to look red or swollen possibly due to abscess.

Loose Teeth:

Advanced periodontal disease causes loose teeth or migration of teeth. Such teeth appear longer due to receded gums and is a clear indicator conveying the need for help from a periodontist.
Conclusion:
If you doubt that you are displaying indications of gum inflammation and fear that you suffer from gum disease, you urgently require help from a periodontist in Newark. Park Place Dental Group where Dr. Zalman Lewis practices is your ideal destination to consult a periodontist. Park Place Dental Group has a team of dental experts led by Dr. Myung Hae Hyon. The dental specialists in Park Place Dental offer best-in-class services and appropriate treatment suitable for your condition. Arrange an appointment today after browsing through our website. Call us at 973-732-3208 to gather more information about Park Place Dental.