Park Place Dental Group
Dentistry & Cosmetic and Restorative
Dentistry located in Arts Section, Newark, NJ
When experiencing excruciating pain in gums, jaw, or teeth, the first question that pops up in mind is whether to visit a periodontist, an oral surgeon, or a general dentist. The first stop should be at a dentist's clinic who carries out regular dental checkups for you. In case of unbearable pain which is not going away even after popping pain relief pills, it becomes necessary to visit an emergency dentist's clinic. In our previous blog, we have explained 7 major reasons to consult an oral surgeon in Newark. However, depending on the diagnosis and severity of condition, the patient may be advised to visit a dentist, oral surgeon, or a periodontist.
---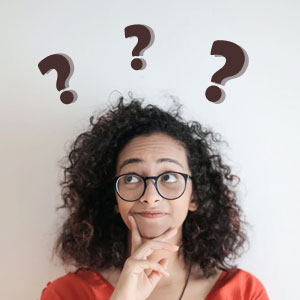 The Responsibilities of Implant Dentist in Newark:
Whether you are looking to get implants done or opting for basic teeth cleaning, you can visit an implant dentist in Newark and get both the jobs done. The dentist will also provide dental services like fixing broken teeth, filling cavities, removing tooth decay and more. They diagnose various dental problems and treat the issues. They also give advice about how to take good care of teeth and how brushing and flossing should be done. Your search for the best dental implants near you will yield a lot of results online, helping you make a suitable choice.
The Responsibilities of Oral Surgeon in Newark:
You must visit an oral surgeon when you need to undergo maxillofacial or oral surgery. The oral surgeon in Newark treats injuries and diseases of teeth, oral cavity, gums, and jaws. They also help in getting rid of cancerous tumors, fixing birth defects, extraction of teeth, and treating simple or complicated jaw injuries.
The Responsibilities of Periodontist in Newark:
A periodontist is responsible for treating oral injuries, gum diseases, etc. Although a periodontist is a gum specialist, he can also treat a wide range of dental issues. The job of a periodontist in Newark is to focus on the health of hard and soft oral tissues. It is imperative to visit the dentist at an early stage so that the gum diseases are prevented from getting serious. If it becomes a serious issue, the person may have to visit an oral surgeon. Periodontists provide services like root surface debridement, root planing, and scaling.
Conclusion:
Thus, depending on what kind of dental issue a person is experiencing, he can visit an oral surgeon, a dentist, or a periodontist. It is imperative to visit a dental professional at the right time. Or else the problem escalates to become a serious issue. Dr. Myung Hyon at Park Place Dental Group also helps with wisdom teeth extraction, oral pathologies, orthodontic surgery, facial trauma, bone grafting, reconstruction, grafting, pediatric oral surgery and dental implants near you in Newark. Schedule an appointment today through our website of Park Place Dental Group and enjoy improved oral health. Call us at 973-732-3208 to have a conversation.