Park Place Dental Group
Dentistry & Cosmetic and Restorative
Dentistry located in Arts Section, Newark, NJ
A bright smile not just improves your looks but also enhances your confidence. To get pearly white teeth, you can opt for professional teeth whitening treatment which is convenient and quick. A cosmetic dentist can help you with effective and long-lasting teeth whitening treatment to address tooth staining and discoloration. In our previous blog, we have explained the importance of professional teeth whitening in Newark. Discover more information regarding teeth whitening procedure and certain ways to prepare for the same below.
---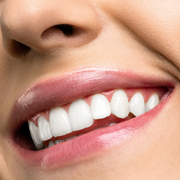 Components of Teeth Whitening Treatment in Newark:
Treatment involves use of bleach containing hydrogen peroxide or carbamide peroxide. If you have dental cavities, gingivitis, decayed tooth, or sensitive tooth, then you need to first get these problems fixed before getting the whitening treatment. There are take home treatments to lighten the color of the teeth but in office treatment is quick and more effective. Laser teeth whitening might be recommended if you have stubborn stains.
Teeth Whitening With Cosmetic Dentist in Newark:
Teeth whitening is a procedure offered by a cosmetic dentist in Newark to mitigate the dark color of the tooth. This treatment is heavily suggested by a dental specialist when teeth color turns yellow, brown, or gray due to various factors. Certain food items and medication, smoking and chewing tobacco, age and trauma are some of the major reasons for the teeth discoloration.
Preparation For Teeth Whitening in Newark:
When you decide to go for teeth whitening treatment, it becomes imperative to understand the before and after stages and steps to follow. It's vital to maintain good oral hygiene for a patient. The very first step is to desensitize teeth. Flossing and brushing is vital to remove the food debris before you opt for the teeth whitening treatment.
The Vitality of Desensitization:
Teeth whitening treatment may increase the teeth sensitivity if desensitization is not done. Desensitization toothpaste or gel contains strontium chloride and potassium nitrate that fill the pores in the teeth. Hence pain signals are blocked from being transmitted from the tooth to the nerve. Regardless of take home kits or in office treatments you need to ensure to remove tartar or plaque sediments. This will make sure that the bleaching agent delivers the maximum effect. Teeth whitening with a cosmetic dentist can assist you with the shades that you may want to opt for.
Conclusion:
Teeth whitening is an effective and safe treatment to get a sparkling bright smile. If you are keenly searching to discover the best dentist to attain a glistening smile with teeth whitening in Newark, consider Dr. Myung Hae Hyon at Park Place Dental Group. Visit Park Place Dental Group's office or browse through our website to gather more information. Dr. Myung Hae Hyon can provide you with comprehensive teeth whitening procedures. Call us at 973-732-3208 to have a conversation right away.