Park Place Dental Group
Dentistry & Cosmetic and Restorative
Dentistry located in Arts Section, Newark, NJ
If you are worried and concerned about your smile and want the perfect teeth to reflect every time you smile, then you can always opt for Cosmetic Dentistry. In recent times, the cosmetic dentistry branch has seen a boom. This has been possible with new technological innovations in the field of dentistry as well as growing awareness about dental aesthetics. In our previous blog, we have explained the 5 benefits of teeth whitening by a cosmetic dentist in Newark. Read along to know 4 common cosmetic dentistry procedures.
---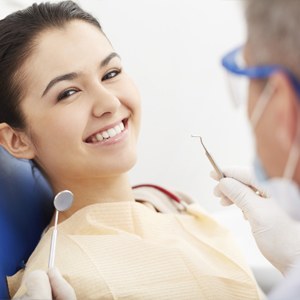 What is Cosmetic Dentistry?
Cosmetic dentistry comprises oral treatment by a dental professional with major focus on the ways to enhance your smile, the appearance and shape of your teeth, gums, and in short, your complete smile. Cosmetic dentistry is becoming popular because it is offering people an opportunity to improve their oral hygiene as well as improve the way they smile.
4 Popular Cosmetic Dentistry Treatments in Newark:
Cosmetic dentistry offers a number of treatments you can opt for. Each treatment is unique on its own. Alongwith the features and Newark as the preferred location, certain procedures have been discussed as under.
Conclusion:
So, what are you waiting for? Book an appointment with the nearest cosmetic dentist in Newark. However, if you are looking for a good dental clinic where you can avail all the cosmetic treatments, then you should definitely consider Dr. Myung Hae Hyon or Dr. Lealon Robinson or Dr. Zalman Lewis at Park Place Dental Group. Browse through our website of Park Place Dental Group to explore our services. Dial us at 973-732-3208 to have a conversation with the staff in Park Place Dental Group.