Park Place Dental Group
Dentistry & Cosmetic and Restorative
Dentistry located in Arts Section, Newark, NJ
Caring for adults or kids with special needs requires a little more effort and patience. And this extra effort is especially needed by dentists to tackle dental issues with them. For example, it would be really difficult for a kid with autism to sit on that dentist's chair even for a normal check-up. Only a well-trained and qualified dentist in special needs dentistry will be able to understand and meet the needs of those patients. You can find some of the best special dentists in Newark who have mastered special needs dentistry.
---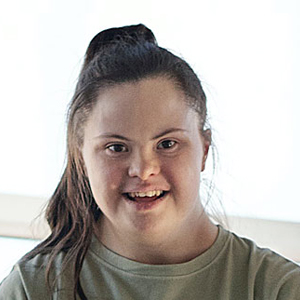 What is Special Needs Dentistry?
Dentists study an extra 2-3 years to become a special needs dentist. They are trained to handle patients with intellectual disability, and psychiatric issues. Essex County Dentist in Newark enforce positive communication, and a caring touch during the examinations and provide treatments for all ages.
Dr. Myung Hae Hyon is a highly recommended special needs dentist. He and his team offer the best services.
How Dental Appointments Are Carried Out for These Patients?
Whilst making the appointment the caretaker needs to let the dentists in Newark know what the special need of the patent is. This will help the dentists schedule an appointment that suits the patient's disability. Family dentists near you in Newark does encourage the caretaker to stay in the same room as it will keep the patient calm.
The appointments are kept short and efficient, they adhere to a more gentle approach during appointments and procedures and apparently monitor the patient's behavior. They also may use sedation dentistry near you in Newark to comfort the patient if the procedure is long.
The Difference in Treatments for Special Needs Patients
Mentally Challenged:

Special care is provided by dentists in Newark while treating Autism, Cerebral Palsy & Down Syndrome. For example: they keep the light and the instruments out of the patient's sight. They use music to calm them down during surgery.

Kids and Adults Mobility Problems:

The dentists prepare their examinations room before the patient's appointment. For example: They reset the dental chair to suit the patient better by providing good head and neck support with pillows.

Individuals With Dementia:

The dentists in Newark perform minimal invasive and easy to maintain treatments for individuals with Dementia as this progressive disease needs clinical management at every stage. Similarly, every other special need is treated with extra caution.
Conclusion:
Park Place Dental Group have specialized dental equipment to match the unique needs of every individual. A special recommendation would be visiting cosmetic dentistry in Newark, they offer the best dental care for the special person.