Park Place Dental Group
Dentistry & Cosmetic and Restorative
Dentistry located in Arts Section, Newark, NJ
Dental implants are becoming increasingly popular as an effective restorative option for missing teeth. But do dental implants have any effect on oral health? Can they, for example, cause gum disease? In a previous blog post, we discussed how important are dental implants for oral health. However, in this blog post, we will understand the effects of dental implants on oral health.
---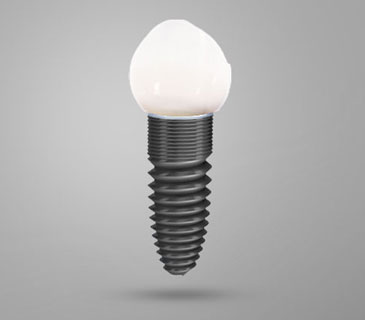 While dental implants generally integrate into the jawbone without complication, they must still be properly monitored and maintained by you as well as your implant dentist in Newark just like natural teeth, in order to ensure long-term success with no side effects. Let's take a look at this question in more detail.
What is a Gum Disease?
Gum disease is also known as periodontitis or periodontal disease. It is a common but serious infection of the gums brought about by bacteria-ridden plaque accumulation and adhering around your gum line.
Gum disease is a major contributor to adult tooth loss and has been linked to an increased chance of heart attack, stroke, coronary artery disease, as well as other systemic conditions like diabetes and some forms of cancer. To put it simply: gum health impacts your overall well-being in significant ways.
Some Common Symptoms, as Per Oral Surgeons in Newark, Are:
Uncomfortable and inflamed gums that are sensitive to the touch, as well as bleed with minimal pressure.
Plaque is a common issue that can accumulate in the crevices between your teeth and gums.
The feel of teeth becoming loose.
Can Implants Lead to Gum Disease?
To understand the effects of dental implants on oral health, it is important to first note that the most common cause of gum disease is poor oral hygiene.
When considering whether dental implants can cause gum disease, the answer is that Gum disease isn't brought on by the implant itself. That means that if you fail to brush and floss regularly, your chances of developing gum disease increase significantly, no matter whether you have dental implants or not.
When it's about planning the placement of a dental implant, it's important that your dentist takes extra care in ensuring that your gums are healthy before placing an implant in your mouth. This will help ensure a successful healing process following implant placement and reduce the risk of infection or complications due to poor oral health.
While there is some evidence suggesting that inflammation associated with the placement of a dental implant can lead to periodontal issues if left untreated, proper maintenance and regular check-ups with your dentist should keep any potential risks associated with implant placement at bay.
Conclusion:
When maintained properly, dental implants pose no risk than natural teeth when it comes to gum disease or other periodontal issues. So if you have opted for dental implants to give you that dazzling smile, make sure you keep up on those bi-annual checkups so that your gums stay healthy and gorgeous! Contact Dr. Myung Hyon, a periodontist in Newark, today to find out more about the effects of dental implants on oral health. For more information, call us at 973-732-3208 and schedule an appointment today.