Park Place Dental Group
Dentistry & Cosmetic and Restorative
Dentistry located in Arts Section, Newark, NJ
Dental implants are an effective and popular way to restore missing teeth and improve oral health. If you live in Newark, you can find a qualified implant dentist, oral surgeon, or cosmetic dentist to help you determine if dental implants are the right choice for you. In our previous blog, we explained the benefits of all-on-4 dental implants supported dentures in Newark. Read along to know the importance of dental implants for oral health.
---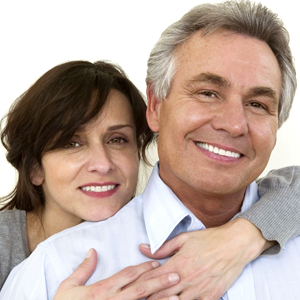 What Are Dental Implants?
Artificial tooth roots inserted into the jawbone to support a replacement tooth or bridge are called dental implants. They are typically made of titanium and designed to mimic natural teeth's look and function.
The process of getting dental implants typically involves several steps. First, the implant dentist or oral surgeon in Newark will place the implant into the jawbone. Then, the implant will need to fuse with the jawbone, a process called osseointegration. This can take several months. Once the implant is stable, the dentist or oral surgeon will attach a crown, bridge, or denture to the implant, completing the restoration process.
Benefits of Dental Implants Treatment Near You in Newark:
Choosing dental implants over other tooth replacement options, such as bridges or dentures, has several benefits. Our implant dentist in Newark explains few of advantages as listed below:
Improved Appearance:

Dental implants are just like natural teeth, and they improve your smile, and feel organic.

Improved Function:

Dental implants work just as natural teeth do, allowing you to eat and speak normally.

Improved Oral Health:

Dental implants do not require support from surrounding teeth, so they can help preserve the health of your natural teeth.

Increased Durability:

Dental implants are created in such a way that they can last a lifetime with proper care.

Improved Self-Esteem:

Having a full set of teeth can improve your confidence and overall quality of life.
Are Dental Implants Right for Me?
Dental implants are a good choice for most people who're missing one or more teeth. However, some factors can affect your suitability for dental implants, including:
Jawbone Density:

Dental implants require a certain jawbone density level to succeed. If you have lost bone mass due to periodontitis or other factors, you may need to undergo a bone graft before getting dental implants.

Lifestyle:

If you've got habits like grinding your teeth or chewing tobacco, you may be at a higher risk for implant failure. It is crucial to address these issues with family dentistry in Newark before getting dental implants.

Overall Health:

Some medical conditions, such as uncontrolled diabetes, can affect the success of dental implants. It is essential to discuss your overall health with your implant dentist or oral surgeon before deciding on dental implants.
Conclusion:
Visit our dental clinic for the most outstanding oral health care and dental implant surgery if you're seeking dental implants near you in Newark. Access the best oral surgeons, implant dentists and cosmetic dentists here. Call us at 973-732-3208 to make an appointment.