Park Place Dental Group
Dentistry & Cosmetic and Restorative
Dentistry located in Arts Section, Newark, NJ
If you have been severely bothered by your wisdom tooth or soreness in your jaw, or you recently lost a tooth, don't you think it is important to visit your dentist? What if you need urgent care from an oral or maxillofacial surgeon? If you are facing lingering problems associated with your teeth, gums, or jaw you must visit your dentist. Your dentist will be able to assess the situation. In our previous blog, we have explained the difference between an oral surgeon and a general dentist in Newark. However, if there is a need to consult an oral or maxillofacial surgeon they will surely recommend it to you.
---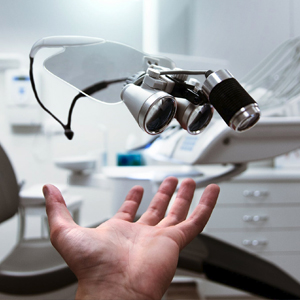 7 Major Reasons To Consult an Oral Surgeon in Newark:
Extraction of Wisdom Tooth:

Wisdom tooth extraction is amongst the top most popular procedures of oral surgery. Often wisdom teeth need to be removed as it creates space problems. Wisdom teeth can cause misalignment of the jaw. It can passively impact the patient's bite issue. It also enhances the chance of periodontal issues.

Oral Cancer and Infection:

Severe cases of oral cancer or dangerous infections in dental cavities can eventually lead to oral surgery. If there is a chance of a dental tumor it needs to be inspected by a periodontist in Newark.

Impacted Teeth:

These teeth often don't erupt at an appropriate time. It often causes severe pain. If the problem persists one must consult an oral surgeon to get rid of the teeth. Impacted teeth also cause a high risk of tooth decay and inflamed gum or jaw.

Cosmetic Dentistry:

Individuals born with jaw deformities need rectifications. Problems can be fixed through oral surgery by our cosmetic dentist in Newark.

Sleep Apnea:

Sleep apnea treatment can be recommended by oral surgeons. They practice several corrective procedures such as UPPP, RFVTR, or CPAP to treat sleep apnea.

Dental Implants:

Dental implants are a form of prosthetic teeth that get infused into the jawbone to replace lost or missed teeth. Visit our implant dentist in Newark for dental implants treatment.

Removing Teeth Fragments:

Oral surgeons often need to remove broken teeth fragments from the gum through surgery.
Conclusion:
If you are searching for a reliable oral surgeon in Newark and require urgent dental care you can consult Dr. Myung Hae Hyon D.D.S or Lealon Robinson DMD or Zalman Lewis DDS at the Park Place Dental Group. They have experience and expertise in diverse fields of cosmetic dentistry and have served the community in Newark for many years. To avail more information about our services or to book a consultation, browse through our website or dial us at 973-732-3208.