Park Place Dental Group
Dentistry & Cosmetic and Restorative
Dentistry located in Arts Section, Newark, NJ
Every person looks for a reliable and trusted dentist who can provide the best dental services as and when needed. Many patients decide to become the regular patient of the general dentist near you in Newark that provide different dental procedures and if they are highly satisfied with the services. When it comes to switching a dentist for a new one for some reason, it is important to know how family and general dentistry differs and which dentist to choose.
---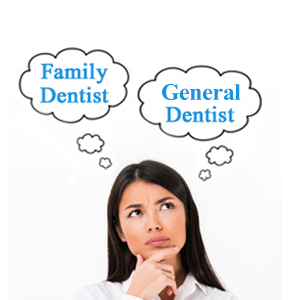 Who Is the Finest Family Dentist Near Me in Newark?
When looking for the best family dentist near me in Newark, your search will lead you to Dr. Myung Hae Hyon, an eminent dentist at Park Place Dental Group. He is a highly reputed dentist in the area, and people seek his services for diverse dental conditions and treatments.
How Does General and Family Dentistry in Newark Differ?
When looking for a new dentist, it is imperative to know the difference between general and family dentistry in Newark. It will help avoid confusions while seeking dental treatments from the best specialized dental professional.
General Dentist Near You in Newark:
The general dentist is a qualified dental professional with an in-depth education in dentistry. They usually start practicing after 3 or more years of undergoing undergraduate education and 4 years of dental schooling. After graduating, they start practicing. They may decide to limit their practice to patients of a certain age group. Thus, when looking for a general dentist near you in Newark, ensure they provide dental practices to a certain age group.
Family Dentistry in Newark:
Family dentists, on the other hand, are comprehensively trained dental professionals. They imbibe great knowledge, experience, and practice before they are ready to treat patients. In this way, their services are similar to a general dentist. What makes them different from general dentistry is focusing on individual oral hygiene and following good dental cleaning practices. Family dentistry in Newark strives hard to provide the best dental experience.
General Dentist Vs Family Dentistry:
A family dentist treats patients of all ages, while a general dentist near you in Newark may treat patients of a specific age. A family dentist can provide various treatments like tooth extraction, root canal, teeth cleaning, etc.
A general dentist is suitable only when highly specialized dental service or treatment is required. A family dentistry in Newark might be required only when the general dentist fails to take up a patient under 16 years of age.
Visit our General Dentist Near You in Newark:
For regular dental check-ups and interventions, look for the best family dentistry in Newark. Approach Dr. Myung Hae Hyon who practices at Park Place Dental Group to maintain your dental health. Visit our website to arrange for an appointment right away!