Park Place Dental Group
Dentistry & Cosmetic and Restorative
Dentistry located in Arts Section, Newark, NJ
If you maintain healthy eating habits and follow standard oral hygiene practices, it is highly likely that you will rarely encounter any minor dental issues. And a dentist needs to be consulted to back up the routine. That will be ideal for maintaining your dental hygiene. If you're wondering what dental procedures you can reach out to a general dentist near you in Newark, read ahead!
---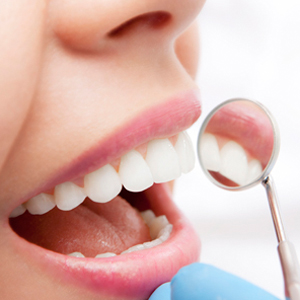 5 Dental Procedures By General Dentist Near You in Newark:
Though a general dentist covers many basic dental care procedures, the most common ones have been listed below.
1. Tooth Extraction:
When an impacted tooth gets damaged beyond the scope of repair, you may have to get rid of it to prevent further damage. You can visit a general dentist near you for tooth extraction. If you're looking for a reliable dentist for tooth extraction in Newark, you can contact Dr. Myung Hyon, an experienced dentist working at the Park Place Dental clinic.
2. Dental Fillings:
If you have cavities or tooth decay, you can visit a general dentist near you in Newark for dental fillings. In dental filling, the dentist removes the decayed dental tissue from the inner tooth chamber, cleans it entirely with water, and finally seals it with a dental filling.
3. Dental Crowns:
A dental crown is needed to protect a weaker tooth from breaking, cover misshaped or uneven teeth, cover a dental implant, or purely cosmetic modification. A general dentist near you can perform dental crowns in Newark, so be sure to book an appointment if you're planning to get them done.
4. Teeth Alignment:
Uneven or half-broken teeth appeals to nobody, and the very look of it can make you feel embarrassed or underconfident in front of your peers. If you have uneven teeth, you can visit a general dentist near you in Newark for treatment. There are various procedures for teeth alignment, and the dentist will pick the best procedure depending on your case. Braces, crowns, and veneers are some of the procedures used for teeth alignment.
5. Dental Implants:
Dental implants are a permanent teeth restoration procedure that is 100% effective, safe, and long-lasting. If a missing tooth is troubling, you should go ahead with the option of dental implants near you in Newark. Our Newark implant dentist is well-qualified and trained to carry out dental implants.
Which General Dentist Near Me in Newark To Consult?
Not knowing whom to visit for specific dental care needs can be challenging for many. If you're looking for a general dentist search for "General Dentist Near Me in Newark" and visit Dr. Myung Hae Hyon who practices at Park Place Dental Group. Now that you know the common procedures performed by a general dentist, you can book an appointment with Park Dental Group right away. For more information call us at (973) 732-3208 and schedule an appointment today.