Park Place Dental Group
Dentistry & Cosmetic and Restorative
Dentistry located in Arts Section, Newark, NJ
---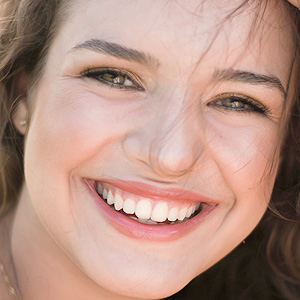 What is Cosmetic Dentistry?
Any dental work that helps in improving the appearance of your gums, teeth, or smile is known as cosmetic dentistry.
7 Amazing Benefits of Cosmetic Dentistry in Newark:
Affordability:

Many people think that cosmetic density will burn a hole in their pocket. But it's not true. Cosmetic dentistry in Newark is an affordable way of achieving your dream smile. And if you have dental insurance, it can make the procedure further affordable with our cosmetic dentist in Newark.

Better Dental Health:

Cosmetic dentistry helps you recover from customary dental issues such as tooth decay. This can help you maintain better dental hygiene. And better dental health is quite essential for better appearance.

Better Life Quality:

Cosmetic surgery can help you improve chewing ability. Dental implant near you in Newark procedure substitutes tooth roots with posts which resemble screws. Condition of the jaw bone determines whether an individual is eligible for implants or not.

Self Esteem:

Poor dental appearance can reduce your confidence. However, with cosmetic dentistry, you can bring that confidence back and interact more with people.

Better Appearance:

Tainted teeth never look unattractive. But if you try teeth whitening in Newark, which is a part of cosmetic dentistry, you can improve the appearance of your smile. Teeth whitening is a process which transforms the color of the stained enamel through bleaching or removing them physically.

Quick & Painless:

If you opt for cosmetic dental treatment from Dr. Myung Hyon - Park Place Dental Group, you can expect it to be painless and quick. Dr. Myung Hyon uses the latest machines that have reduced the pain and time required to a minimum.

Several Options:

You can opt for dental implants, dental crowns, and numerous other options that come under cosmetic dentistry. Dental crowns can be manufactured from porcelain or other metals. They act as a cap covering the damaged tooth. Dental crowns in Newark range from one day crowns to temporary crowns.
Who Is the Best Cosmetic Dentist in Newark?
Whether you need teeth whitening, dental crowns, and dental implant, you should visit our implant dentist in Newark. Dr. Myung Hae Hyon at Park Place Dental Group. Dr. Myung Hae Hyon has extensive experience in cosmetic dentistry. Dr. Myung Hae Hyon is a reliable implant dentist in Newark. So, if you're searching for dental implants near me Newark, reach out to Dr. Myung Hae Hyon now. For more information call us at 973-732-3208 and schedule an appointment today.