Park Place Dental Group
Dentistry & Cosmetic and Restorative
Dentistry located in Arts Section, Newark, NJ
5 Signs You May Need a Tooth Extraction in Newark:
You can easily detect the early signs that you will need a tooth extraction by observing the below-mentioned pointers:
---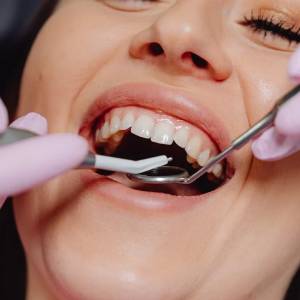 Severe toothache.
Intense jaw muscle pain and stiffness surrounding tissue and gumline.
Harmful inflammation surrounding one or multiple infected teeth.
If you are experiencing persistent bite difficulty while talking, chewing, and biting food.
Previous family medical history of gum conditions.
While getting your usual oral checkups at Essex County dentist in Newark, based on the reports, your dentist will advise about the need for extractions. In a previous blog post, we discussed whether tooth extraction cures gum disease. However, in this blog post, we will explore the 5 most widely known factors that lead to teeth extraction in Newark.
Some Urgent Factors That Influence An Extraction in Newark:
Poor teeth and jawline misalignment.
Overcrowded teeth alignment.
Fatal gum infections and inflammations may require emergency surgical treatment.
Unhealed facial or dental trauma.
What Are the Most Painful Tooth Extractions in Newark?
For urgencies, it is advisable to visit an oral surgeon in Newark. If dental procedures happen without delay, they can save you from unnecessary complications. You will heal fast.
Wisdom teeth are known as very hard to extract. The difficulty of a wisdom tooth extraction in Newark depends on appearance and shape. However, an experienced and proficient periodontist in Newark must follow up with your treatment.
3 Extraction Top Advantages Of Teeth Extraction Newark That You Can't-Miss:
Infected teeth extraction in Newark reduces the chance of poor gum damage and bacteria growth.
It will reduce the potential of gum infection-related and foul breath conditions.
It will help you to maintain comprehensive oral hygiene and dental health care.
Complications of Tooth Extractions: Insights from an Oral Surgeon in Newark
You have a high chance of developing a post-surgical infection or severe inflammation.
Lack of appropriate hydration within the tooth socket.
Permanent nerve damage.
The prolonged healing process.
Get the Best Periodontist in Newark:
If you observe the higher intensity of toothache and facial pain, you must consider visiting a Newark periodontist. It is a complex, painful oral method. Often, extractions are the only way to eliminate a problem from its root cause. If you have a history of gum conditions or pulled-out teeth, seeking help from a dentist will help customize your treatment.