Park Place Dental Group
Dentistry & Cosmetic and Restorative
Dentistry located in Arts Section, Newark, NJ
One of the most basic motives to consult a cosmetic dentist is because they are well trained and seasoned. A favorable outcome is guaranteed after the treatment. Cosmetic dentists have the same general dental education as general dentists. But they also have additional cosmetic dentistry and smile aesthetics training and education. In our previous blog, we have explained 4 popular cosmetic dentistry treatments in Newark. Read on to discover the four pivotal reasons to visit a cosmetic dentist from below.
---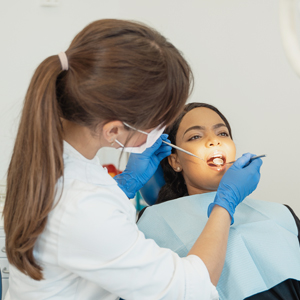 4 Reasons to Consult a Cosmetic Dentist in Newark:
Conclusion:
Park Place Dental Group houses the best cosmetic dentist in Newark. Dr. Myung Hae Hyon and the team possess lots of experience in cosmetic dentistry and will always provide you with the desired results. The dental services offered by Park Place Dental Group are: Pediatric, Preventive, General, Sedation and Family dentistry. They offer services such as Dentures, Root Canal, Fillings, Dental Crowns, Dental Implants, Extractions, Dental Bridges, Invisible Braces, Periodontist, Comprehensive Examinations and more. Call us at 973-732-3208 for an appointment right away.