Park Place Dental Group
Dentistry & Cosmetic and Restorative
Dentistry located in Arts Section, Newark, NJ
It is your smile that symbolizes a universal language that connects people from all corners of the world. Since your smile is the first thing people see every day, you deserve to have the smile of your dreams.
This winter, you would want to protect your teeth from the damaging effects of the cold and give yourself a smile makeover to improve your self-confidence. With cosmetic dentistry, your needs and goals can be met comfortably while working around your schedule. In our previous blog, we have explained can a cosmetic dentist in Newark install dental implants? However, if you need a cosmetic dentistry treatment, contact your nearest cosmetic dentist to reclaim your perfect smile and care for your oral and physical health this winter.
---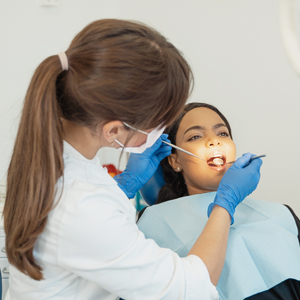 What is Cosmetic Dentistry?
Cosmetic dentistry professionally enhances the appearance of your teeth and gums. These procedures are usually elective but also beneficial for restorative purposes. You can pursue cosmetic dental treatments for problems such as chipped teeth, misaligned teeth, and overbites as long as your teeth and gums are in good health.
4 Cosmetic Dentistry Treatments to Try This Winter:
By getting these 4 cosmetic procedures during winter, you will have a great smile by summer.
Conclusion:
Your dentist can discuss different treatment options with you based on your oral concern. The priority is to meet your unique needs quickly and easily. Talk to a leading cosmetic dentist in Newark today to find out which treatment is right for you.