Park Place Dental Group
Dentistry & Cosmetic and Restorative
Dentistry located in Arts Section, Newark, NJ
A beautiful, healthy smile can boost your confidence and make a lasting impression on those around you. If you're unhappy with the appearance of your teeth, cosmetic dentistry can help you achieve the smile of your dreams. In our previous blog post, we highlighted the top 4 cosmetic dentistry treatments to consider this winter. In this blog post, we delve deeper into these treatments and explore how they can enhance your smile..
---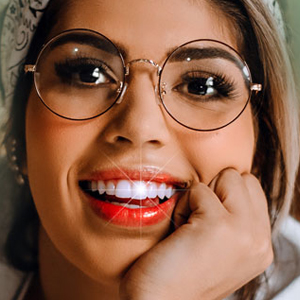 What is Cosmetic Dentistry?
Cosmetic dentistry is a branch of dentistry that focuses on improving the appearance of your teeth and gums. It's different from general dentistry, which focuses on maintaining your oral health. Some common procedures in cosmetic dentistry include teeth whitening, dental crowns, dental implants, and dental bridges.
Another aspect of cosmetic dentistry is the use of orthodontic treatments such as braces or clear aligners to correct the alignment and bite of teeth. This is a long-term option to straighten teeth and improve the overall appearance of a smile, also known as "Invisalign".
It's important to note that many insurance plans may not cover the cost of cosmetic treatments, so patients may need to pay out-of-pocket for these procedures. But, most cosmetic dentistry procedures are considered elective, which means that you can choose whether or not to have them done based on your personal preferences and budget.
4 Cosmetic Dentistry Treatments to Enhance Your Smile:
Conclusion:
Cosmetic dentistry can give you the beautiful, healthy smile you've always wanted. Whether you're looking to whiten your teeth, repair damaged teeth, or replace missing teeth, there are many options available to improve your smile.
Visit our Newark implant dentist if you require tooth whitening, dental crowns, or a dental implant. Dr. Myung Hae Hyon is a reputable implant dentist in Newark. So get in touch with Dr. Myung Hae Hyon right now if you're looking for dental implants near you in Newark.
Conclusion:
To conclude, oral surgeons and periodontists are both important members of the oral health care team. Therefore, Park Place Dental Group is highly recommended if you have a dental condition that needs attention and are looking for a dental office. Explore our website to learn more about the services we offer. If you have any questions or would like to speak with us directly, please do not hesitate to contact us at 973-732-3208 for a conversation.