Park Place Dental Group
Dentistry & Cosmetic and Restorative
Dentistry located in Arts Section, Newark, NJ
Gingivitis is a disease which affects the gums. It is triggered by bacterial infection that culminates in inflammation. If it is untreated inflammation becomes serious and this phase is known as Periodontitis. In our previous blog, we have explained the differences in the training of periodontists and oral surgeons in Newark. Read on to discover more about gingivitis and periodontitis.
---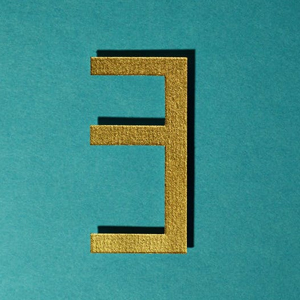 What Causes These Conditions?
Gingivitis is caused by an overgrowth of plaque. The lack of oral hygiene helps gingivitis to flourish in the gum tissue. The regions in between the gums and teeth get infected with bacteria. This bacteria creates plaque by mixing along mucus and certain other particles inside the mouth which sticks to the teeth. Brushing along with dedicated flossing into the gum line is a must to get rid of the plaque.
The reason for Gingivitis is sometimes not related to the overgrowth of plaque. That includes fungal infections or an impacted tooth. It is estimated that around 50% of all American adults, aged 30 and over have some level of gum disease.
3 Treatments for Gingivitis With Periodontist in Newark:
Cleaning Teeth:

Scaling, and lasers can be used to clean the teeth. The procedure of scaling involves the removal of tartars from underneath the gum. Plaque can be removed by smoothing the rough surfaces also. Lasers are the most advanced technology to remove tartar and plaque. It causes less bleeding than scaling and other methods.

You can try a home remedy if Gingivitis is not severe. Coconut oil pulling is an effective remedy. Rinse the mouth with coconut oil. It can cure 40-45% of the problem.

Medication:

Medication is provided after cleaning teeth. Most dental medication contains chlorhexidine, which helps to heal wounds and inflammation. These medicines can be inserted into pockets. Antiseptic mouthwash, Timed-release antiseptic chips, Antibiotic microspheres, Oral antibiotics, and Doxycycline are some of the medications prescribed by our cosmetic dentist in Newark.

Surgery:

When Gingivitis becomes Periodontitis it can't be treated with cleaning and medication, then surgery is required. Periodontitis usually causes damage to tissue and bones.
3 Types of Gum Surgeries With Periodontist in Newark:
Flap Surgery:

It is a procedure done by an oral surgeon in Newark to remove plaque and tartar from deeper pockets by lifting back gums. Later gums fit back into the position.

Bone and Tissue Grafting:

This procedure is used when teeth and jaws are damaged severely. Gum grafting is done to cover the overexposed gums while bone grafting helps the body to regenerate the lost bones. The process is similar to flap surgery.

Dental Crown Lengthening:

Some people with gingivitis have excess gum tissues. By crown lengthening, gum and jaw can be reshaped, exposing the teeth. Brush teeth twice, visit our implant dentist in Newark regularly, a balanced diet can also prevent these diseases to an extent.
Conclusion:
Gingivitis and Periodontitis can be prevented by proper oral hygiene. You have to consult your periodontist in Newark regularly to cure it. If you are opting for surgeries, then an oral surgeon Newark has to be consulted. If you are in Newark, then consider Dr. Zalman Lewis and Dr. Lealon Robinson at Park Place Dental. The former is a renowned periodontist and the latter is an oral surgeon respectively. To avail dental implants, extraction, or to get the services of a family dentist or an Implant dentist near you, consider Park Place Dental Group. For more information, call us at 973-732-3208 and schedule an appointment today.