About Dr. Lewis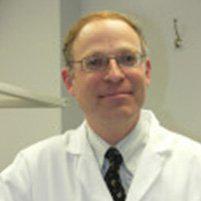 Zalman Lewis, DDS, is a compassionate and highly skilled periodontist at Park Place Dental Group in Newark, New Jersey. With over 30 years of experience, he specializes in the diagnosis and treatment of periodontal disease.
Dr. Lewis completed his Doctor of Dental Surgery at the State University of New York at Stony Brook in Stony Brook, New York. He then received advanced training in periodontics at Fairleigh Dickinson University in Teaneck, New Jersey.
Prior to Park Place Dental Group, Dr. Lewis served as the periodontist for the Beth Dental Group at Newark Beth Israel Medical Center in Newark, New Jersey. He also served as Chief of Periodontics at Interfaith Medical Center in Brooklyn, New York, for 13 years and as a clinical instructor at Fairleigh Dickinson University Dental School.
Dr. Lewis has been a periodontist for over 30 years and maintains a private practice both in New Jersey and New York. He also serves as a consultant for the periodontal department at a large medical center in Brooklyn.